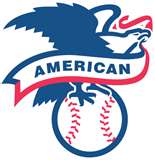 When looking at sleepers in Major League Baseball, an important distinction is the type of league you are competing in. If you are involved in an American (or National) only league, there really are no sleepers. If you are in a mixed league, you need to know the secondary players, as that are where many auctions/drafts are won and lost.
We begin behind the plate where Joe Mauer and Victor Martinez reign supreme. You will pay dearly for either, as following them there is a major drop off.  Cleveland's Carlos Santana will be victim of overhype, most likely overpriced.  NY's Russell Martin and Boston's Jarrod Saltalamacchia should deliver and might be bargains. Look for Baltimore's Matt Wieters to deliver big after disappointing his rookie season. Low round bet: Alex Avila of Detroit.
On to the corner, where as usual, scarcity awaits at 3b. At the top Kevin Youkilis, Evan Longoria and Alex Rodriguez. Stay away from Jose Bautista as he will be expensive and cannot follow up the career season of a year ago.Baltimore's Mark Reynolds should deliver power at Camden Yards and Chone Figgins should bounce back with speed in Seattle. Over at 1b, the big four; Boston's Adrian Gonzalez, New York's Mark Teixeria, Detroit's Miguel Cabrera and Minnesota's Justin Morneau.  Kendry Morales may come cheaper due to his prolonged injury, but he won't be out long. Seattle's Justin Smoak will reward those that pick him.
In the middle, New York's Robinson Cano and Boston's Dustin Pedroia will be premium selections.  Texas' Ian Kinsler, Baltimore's Brian Roberts and Toronto's Aaron Hill are all capable of bounce back seasons. Chicago's Gordon Beckham struggled a year ago, but soon will be the best in the circuit. With the premiere shortstops in the National League, you may be best served by waiting for a bargain. Chicago's Alexei Ramirez and Texas' Elvis Andrus will be the sexy picks, but probably overvalued. I like Boston's Jed Lowrie, Minnesota's Alexi Casilla and the Escobar's, Alcides in Kansas City and Yunel in Toronto.
Boston's Carl Crawford and Jacoby Ellsbury and Texas outfielder Josh Hamilton will require top picks or premium dollars on draft day. Much depends on how your league value's stolen bases and to some extend runs scored. I tend to avoid the one category wonders like Toronto's Rajai Davis, Toronto's Juan Pierre and New York's Brett Gardner. If you are in a 5×5, then the runs scored will give them more value. If you must have a speed merchant, Texas' Julio Borbon will be a much more affordable option. Watch Grady Sizemore at your draft/auction, injuries will hurt his value, jump if it gets too low. My favorite targets are always the young players who didn't deliver first time around. Minnesota's Denard Span tops this group along with Baltimore's Adam Jones. Chicago's Carlos Quentin and Baltimore's Nick Markakis could also bring value after less that stellar seasons.
For your utility spot, if you grab a designated hitter, obviously he must go here. I personally like to have more flexibility with a player with multiple position eligibility in this spot. Why? it allows you to plug him in to fill an injury and pick from the entire pool of free agents for the utility spot.  If you must, Vladimir Guerrero, now with the Orioles, is the only elite player that does not qualify in the field. Other options are Boston's David Ortiz, Cleveland's Travis Hafner, Minnesota's Jim Thome and Oakland's Hideki Matsui.
Minor League (hitters): If you have a minor league phase during your draft/auction, here is a look at your prime targets. Chicago 3b Brent Morel should be the starter, sooner than later. New York catcher Jesus Montero arrives this year. Players for more long term consideration?  Kansas City is loaded with 3b  Mike Moustakas and 1b Eric Hosmer both elite prospects. Seattle 2b Dustin Ackley will be a long term fixture for the Mariners. 2b Brett Lawrie has a future in Boston. Tampa SS Tim Beckham was the top pick in the 2008 amateur draft. Also in the Rays system outfielder Desmond Jennings. Jennings has been slow to arrive, but definitely worth of a top pick.  Many hot shot rookies are on the bubble between the majors and minors. Be sure to check the 25 man rosters immediately prior to Opening Day.
Tomorrow, we'll take a look at American League pitchers.