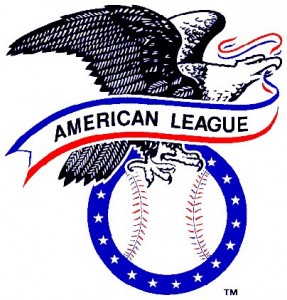 How important is pitching in Fantasy Baseball? Well, its worth half, when it comes to points in almost every format. Most leagues are standard four category rotisserie or the 5×5 which is growing in popularity.
How much of your fantasy budget should you spend? I wouldn't spend more than a third of your budget if you are in a mixed league. Owners in National and American only leagues might have to spend a bit more due to scarcity. League size plays a role when determining budget and emphasis on saves can skew prices of closers.
Lets start with the sure things. Is there such an animal in fantasy sports? Well, injuries to star pitchers like Stephen Strasburg and Adam Wainwright show that anyone is just a pitch away…. from season ending injury.  With that in mind, Seattle's Felix Hernandez is the only American League pitcher that is a "must have" in my book.  "King Felix" is young, has nasty stuff and is incredibly durable. Yankee pitcher C.C.Sabathia might be the next closest thing with similar strengths and the option for opting out of his contract for free agency at the end of the season.
The next grouping of pitchers should be from the "young guns". These are players that have already displayed elite skills are are within the prime (26-28) or peak age. Boston's Jon Lester, Anaheim's Jared Weaver, Detroit's Justin Verlander and Minnesota's Francisco Liriano headline that group.  I also recommend going for power pitchers, even if you are not in a 5×5 with strikeouts. Why? I'll take a strike out over a batted ball any day.
I also recommend going for the younger pitchers over those that are 30 and beyond. In that list, pitchers that are approaching prime are Tampa Bay's David Price, Detroit's Max Scherzer, Boston's Clay Buchholz, Chicago's John Danks and New York's Phillip Hughes.
There are several American League staffs with a number of pitchers who may serve you well. Baltimore has a trio with a big upside in Brian Matusz, Jake Arrieta and Chris Tillman. In Tampa, we already mentioned Mr. Price, but also consider Wade Davis, Jeff Niemann and Jeremy Hellickson. Oakland may have the most impressive group of all with Brett Anderson, Trevor Cahill,  Gio Gonzalez and Dallas Braden. These pitchers have "live" arms, should be on the "upside" of careers and for the most part were taken with premium picks in the Amateur draft.
There are some injuries to be aware of:  Texas' Brandon Webb, Chicago's Jake Peavy, Toronto's Brandon Morrow and Oakland closer Andrew Bailey appear headed for the disabled list by opening day. Bid accordingly or perhaps avoid altogether.  Who may breakout in the AL from a year ago? Anaheim's Dan Haren over from the National League, Minnesota closer Joe Nathan and newly installed Chicago closer Matt Thornton.
About the closers, there are two strategies, get the sure fire guy or load up on "committee" guys. Only five are likely to get most of the opportunities: Kansas City's Joakim "The Mexicutioner" Soria, Boston's Jonathan Papelbon, New York's Mariano Rivera and Texas' Neftali Feliz. The next grouping includes the aforementioned Bailey, Thornton and Nathan as well as Cleveland's Chris Perez. Doubt does remain even with some of these, Papelbon has struggled with Daniel Bard a capable replacement, Rivera is ancient with Rafael Soriano waiting in the wings, Nathan has Matt Capps looking over his surgically repaired shoulder and Texas can't decide if Feliz is a starter or reliever. If you go with these types, you may want to take the "handcuff" backup or alternate, especially if you have reserve roster space. My two favorite "sleepers"? Tampa Bay's Jake McGee and Chicago's Chris Sale, don't tell anybody, OK?
Tomorrow, we'll begin to breakdown the National League.