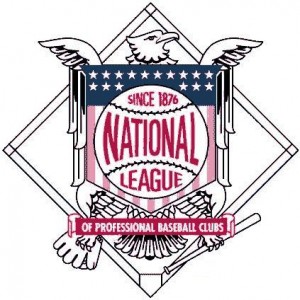 There was a time when my entire pitching strategy was to take National League pitchers when competing in a mixed league. One of the reasons remains legit; they don't have to face the designated hitter. It used to be the NL parks were also more pitcher friendly, and while some remain, others like Minute Made Park have replaced cavernous old parks like the Astrodome.  As we have with each position, we will break down the different tiers. Several elite starters are already out for the season and are addressed later. St.Louis' Chris Carpenter and the Philadelphia big four of Roy Halladay, Roy Oswalt, Cliff Lee and Cole Hamels are at the top. The next tier are top tandems from four teams that figure to compete for division crowns in '11. Tim Lincecum and Matt Cain of the World Champion Giants, Clayton Kershaw and Chad Billingsley from LA, Tommy Hanson and Tim Hudson of Atlanta and Milwaukee's Zac Grienke and Yovani Gollardo. A trio of "young guns" continue to make their mark; Florida's Josh Johnson, Colorado's Ubaldo Jiminez and Arizona's Daniel Hudson. If you can end up with any combination of these, you should be on your way. Youngsters for your consideration; San Francisco's Madison Bumgarner, Colorado's Jholys Chacin, Arizona's Ian Kennedy and Washington's Jordan Zimmerman.
When figuring out your budget, allocate at least 60% for hitting, leaving 40% for pitching. I would recommend making sure you get saves with that 40% first, then getting best pitching available with what's left. With that in mind, no $20+ starters should be on your roster. From a draft perspective, certainly none in your first five picks. Just my opinion, pitching is too volatile.
How do you handle closers? Much depends on your league's categories. If you are in a standard roto league then they are quite valuable. 5×5 leagues which include strikeouts as a category put more emphasis on the starter. There are more question marks than in recent memory when looking at bullpens. I really can't say anyone is a sure thing. New York's Francisco Rodriguez, LA's Jonathan Broxton, Chicago's Carlos Marmol, San Diego's Heath Bell and San Francisco's Brian Wilson appear to be the most reliable.  All, with the possible exception of Bell, have questions marks entering 2011.  An older trio appear to be in the next tier; Cincinnati's Francisco Cordero, Arizona's JJ Putz and Ryan Franklin of St.Louis. Those three may come at good value. Also to keep an eye on, three relative newcomers on the scene; Atlanta's fire balling Craig Kimbrel, Pittsburgh's Joel Hanrahan and Washington's Drew Storen.  Four setup men should also be on your radar, they will pick up lots of wins, an occasional save and often are next in line if a change is made at closer. Washington's Tyler Clippard, San Diego's Mike Adams, Cincinnati flamethrower Aroldis Chapman and Atlanta's Jonny Venters fit that bill.
A number of pitchers will begin the season on the disabled list. You will need to bid accordingly, then also plan for a replacement in their place until they heal. The premiere hurlers that will begin on the shelf include: New York's Johan Santana, San Diego's Matt Latos, Kansas City's Zac Grienke, Cincinnati's Johnny Cueto and closers Wilson of San Francisco and Philadelphia's Brad Lidge.
If you are in a keeper league, there are a number of injured studs you may want to set money aside for. If Stephen Strasburg is available, grab him, worst case he is throwing smoke in Spring training 2012. Adam Wainwright is another long term option. While he won't contribute this year, he should be returning early next season.
PLAY BALL!