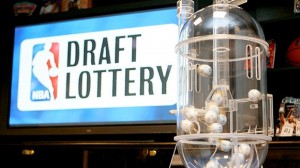 Sunday night was the deadline for college basketball stars to submit their names to be considered for the NBA draft. Some have already withdrawn, opting to  return to school, others may as well by the June 13th deadline. With uncertainty due to potential NBA labor strife, a surprising number of top players decided to forgo the draft. At the same time, others that will go undrafted, opted to hire agents, giving up their college eligibility.
In advance of the draft, a combine will be held in Chicago next week. 54 players will undergo physicals and interviews with prospective teams. Players will also have the option to participate in drills if they so choose. Historically, those invited to the combine are drafted, so the list is a fairly good peak.
Notable players withdrawing from draft (over weekend):
Ashton Gibbs- Pittsburgh
Reggie Johnson- Miami
Terrence Jones- Kentucky
Here are the top early entrants: (in no particular order)
Center
Enes Kanter- Kentucky
Forward
Tobias Harris- Tennessee
Jordan Williams- Maryland
Derrick Williams- Arizona
Trey Thompkins- Georgia
Tyler Honeycutt- UCLA
Scotty Hopson- Tennessee
Kawhi Leonard- San Diego State
Tristan Thompson- Texas
Markieff Morris- Kansas
Marcus Morris- Kansas
Chris Singleton- Florida State
Guard
Kyrie Irving- Duke
Brandon Knight- Kentucky
Alec Burks- Colorado
Kemba Walker- Connecticut
Josh Shelby- Kansas
Travis Leslie- Georgia
Shelvin Mack- Butler
Jordan Hamilton- Texas
Klay Thompson- Washington State
Darius Morris- Michigan
Note: 20 international players have also filed eligibility paperwork
With no natural centers leaving early, expect international bigs to get attention early.
7'0″ Donatas Motiejunas (Italy)
6'11" Jonas Valanciunas (Lithuania)
6'11" Jan Vesely (Serbia)
The NBA Draft Lottery will be held on Tuesday night at halftime of the Western Conference finals. In order, Minnesota, Cleveland, Toronto, Washington, Sacramento and Utah (from New Jersey) have the greatest chance of picking first. Seven teams will have two selections in the first round. Cleveland, Utah, Washington, Charlotte, Minnesota, Houston and Chicago have an extra pick due to trades.
The 2011 NBA draft will be held on Tuesday, June 23rd at the Prudential Center in Newark, NJ.