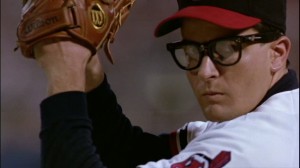 Many auctions and drafts are won by identifying cheap saves. For many bullpens, its a guessing game when baseball moves from spring training in Florida and Arizona into the long six month regular season.
There are the "sure things", the old veterans and the young upstarts. There are also the dreaded bullpens by committee. While things will certainly change, we have already seen some trends that may be lasting in less than a week of play.
We start with the elite that appear to remain safe. Jonathan Papelbon remains reliable with Daniel Bard and Bobby Jenks simply setting up. Matt Thornton will thrive in his new found closer role with Chris Sale better served as a starter, for now. Chris Perez is the real deal in Cleveland and  should be a target if you can get him via trade. He isn't as sexy as the other sure things and will come much cheaper. Joakim Soria struggled last night, but is as solid as there is and numbers could sky rocket if traded to a contender. Go ahead and take any question marks or red flags away from Joe Nathan, while Matt Capps value drops to middle man status. Will Mariano Rivera ever slow down, doesn't seem anywhere on the horizon. Neftali Perez is the must keep or must get, nasty stuff with the only drawback a potential conversion to starter.
Over in the National League, any question marks surrounding Jonathan Broxton may be removed. Broxton struggled in the second half of 2010, but new skipper Don Mattingly has all the confidence in the world in the big guy. Add Heath Bell to the sure thing list, like Soria in the AL, his numbers could improve drastically with a trading deadline move. Carlos Marmol looks to add to his breakout season of a year ago, throwing smoke and getting it done. Francisco Rodriguez will return to elite status this season. Last season was simply a hiccup, you are safe with K-Rod. Brian Wilson has returned from the disabled list, and while very solid, overvalued due to the hype. If you have him, trade him once he gets going as you can demand more than he is worth. Despite some early bumps, Ryan Franklin is not threatened in St.Louis.
Jordan Walden leads the lists of emerging closers. Walden came up at the end of last season and showed why he was such a high draft choice. Walden has starter ability but for now appears to be "the man" in Anaheim. Craig Kimbrel with a pair of early saves appears ready to deliver on the hype, but Jonny Venters will steal a few. Houston Street had some bumps last season, but three early saves appear to have him back on the safe list. John Axford is new on the scene, while having promise, keep a close eye on his progress. Joel Hanrahan has delivered with four early saves, he throws very hard, with his only drawbacks, a lack of wins to support and a potential trade to a contender, where he might setup. JJ Putz returns to prominence, he has the stuff to get it done. Andrew Bailey is new enough for discussion as emerging, but first he needs to emerge from the DL. I'm going to sing the Jake McGee praise, Kyle Farnsworth has the job for now, but there is a reason he has been with practically every team in baseball.
Ah, the questions marks, the area you don't want your closers to be discussed. We start in Cincinnati where Aroldis Chapman is lurking behind Francisco Cordero. Washington has no idea who its man is, Drew Storen figured to have the edge but hasn't been reliable. Brad Lidge's injury has Jose Contreras and Ryan Madson the candidates, I am still not comfortable with either. Brandon Lyon appears to have a solid hold, but he is scary, with Leo Nunez in the same boat. Kevin Gregg may split opportunities with Koji Uehara. Jose Valverde is very similar to Cordero in my book, his advantage is he doesn't have Chapman looking over his shoulder. Frank Francisco is supposed to be "the guy" but his injuries have 6'11" Jon Rauch getting the looks, for now. Injuries have also propelled Brandon League into the closer role, but that may change to committee.
If you are were on target with saves, now is the time to move them, if you are short, you may want to consider bagging the category before opening up other problems by overpaying  for a closer.