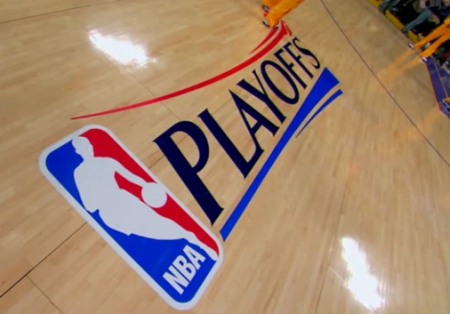 We've finally reached the NBA's Final Four as the marathon also known as the Association's second season continues.
With the possible exception of Boston's absence, the Eastern Conference Finals pitting the Miami Heat against the  Chicago Bulls, probably comes as no surprise.
We got a peak a night early (thanks  to Oprah) and the Bulls look like they are going to be a real handful. Chicago remains a shooting guard (that can create his own shot) away from being unbeatable. Defensively, Chicago stifled Dwayne Wade and Lebron James with Charles Barkley going as far to call them the finest defensive team he has ever seen. How about Taj Gibson? NBA Insiders are well aware of the value the Bulls received landing the former USC star late in the first round several seasons ago. His dunk over Wade and the put back slam now have him a You Tube sensation as well.
http://www.fantasysp.com/news/nba/629217/video-taj-gibson-returns-the-favor-to-dwyane-wade
For now, Luol Deng has stepped up as a scoring option to Derek Rose, and his emergence has tempered Lebron's impact. Its going to be a long series and Miami still needs only steal one at the United Center to gain home court advantage.
The Western Conference without the Lakers is a shocker. Losing Los Angeles as a media market is a crushing blow to advertisers as the ratings are certain to suffer, expecially if Oklahoma City outlasts Dallas.
The Lakers loss was shocking. Dallas had the depth, but the sweep was the biggest surprise in recent NBA playoff memory. What was the difference for the Mavericks? Tyson Chandler, pure and simple. Chandler, in a contract year, provided the rebounding, shot blocking, interior defense and overall toughness and enthusiasm the Mavs were lacking. The Mavs are on a mission. Dirk Nowitzki and Jason Terry are out to win the title that was so close several years ago with an eventual finals loss to Miami. Head Coach Rick Carlisle and Jason Kidd have both come close but seeking their first titles.
The Thunder are the media darling and the new fan favorite nationwide. The exciting combination of Kevin Durant and Russell Westbrook is excting and promises to keep Oklahoma City a player in the West for many years to come. The addition of Kendrick Perkins in the trade with Boston at the deadline gave the Thunder the interior physicality that they lacked. Shooting guard James Harden is getting close to giving Durant and Westbrook a full third option, their own version of  the Big Three.
The NBA finals don't begin for two more weeks, over which time we will enjoy what should a pair of very exciting conference finals matchups.