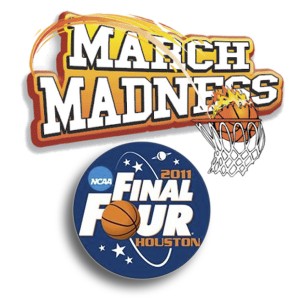 Did you catch the "First Four" last night?  One great game and one blowout.  In the opener in Dayton, Ohio, North Carolina-Asheville defeated Arkansas-Little Rock in overtime. Their reward? An opening round date with #1 seed Pittsburgh! In the second game, as expected, Clemson blew out Alabama-Birmingham. The Tigers advance to take on West Virginia in the main draw. Play continues tonight as Texas San Antonio plays Alabama State with the winner getting top overall seed Ohio State next. In the nighcap, an interesting battle with Southern California up against Virgina Commonwealth. The Trojans have been the definition of inconsistent. USC's signature wins include Texas, Tennessee, UCLA, Arizona and Washington.  Southern Cal Coach Kevin O'Neill returns after a brief suspension to lead the 19-14 Trojans. VCU shocked favorite George Mason in their conference tournament to earn an invite, the first time three teams from the Colonial Athletic Conference received bids. Georgetown awaits the winner of that matchup.
If you watched last night, what were your thoughts of the TruTV coverage. It was a blend of CBS and TNT with the network blending the usual suspects of College Basketball like Jim Nantz with NBA holdovers including Charles Barkley. I thought the coverage was good overall but the mix of hosts seemed a bit akward.
Almost all bracket pools do not include any of these games, so tonight (and tomorrow morning) is your last chance to fill out your brackets. With that in mind, here are some trends to keep in mind.
-A #1 seed has never lost its 1st game since the tourney expanded to 64.
-Its been 10 years since a #2 seed lost its first game.
-12 seeds are most likely to post 1st round upset (23 in past 26 tourneys)
-One of top 4 seeds will fall before Sweet 16 (90 of last 104 chances)
-Don't pick all #1's for the Final Four (only happened once ever)