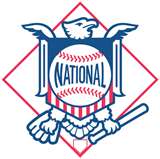 With Opening Day almost here, time to take a look at National League hitters.  The depth or scarcity depends on your league size and pool of players (AL, NL or mixed). We take a look at potential sleepers, injury concerns and other critical information.
A holdover and a youngster that exploded upon the scene enter 2011 as the top backstops in the NL. Atlanta's Brian McCann is in teriffic shape and San Francisco's Buster Posey delivered everything and more as a rookie. Following those two pricy options, Arizona's Miguel Montero is the next best of the rest. Moving on down, Colorado's Chris Ianetta has power potential at Coors field. If you want to avoid the $1 catcher strategy, consider veterans Ramon Hernandez of Cincinnati and Ryan Doumit of Pittsburgh.  Sleeper pick is Wilson Ramos of the Nationals. Ramos, who came from Minnesota in the Matt Capps deal, is in the immediate future plans in DC.
At the corner, as always, much more depth at 1b. We begin at the hot corner, where a pair of sluggers lead the pack. New York 3b David Wright and Washington's Ryan Zimmerman will be the pricy options.  Aramis Ramirez may be worthy of a gamble, as he is healthy and is capable of delivering top numbers at a cheaper price. Mid tier options are youngsters Pablo Sandoval of the Giants and Pittsburgh rookie Pedro Alvarez. Future Hall of Famer's Scott Rolen and Chipper Jones may have enough left in the tank for one more contribution.  At 1b, St.Louis slugger Albert Pujols continues to be the top pick overall.  Three others are capable of MVP numbers, Milwaukee's Prince Fielder, Philadelphia's Ryan Howard and Cincinnati's Joey Votto. After that its a mixed bag of veterans with two rookies deserving attention. San Francisco's Brandon Belt and Atlanta's Freddie Freeman appear to be starters opening day.
Shorstops are where the studs live in the middle infield. Florida's Hanley Ramirez and Colorado's Troy Tulowitzki will both be high first round or big buck selections. New York's Jose Reyes and Philadelphia's Jimmy Rollins will probably be overpriced as owners scramble after the first two are gone.  Up and coming Arizona SS Stephen Drew will be your best remaining with fellow youngsters Ian Desmond of Washington and Starlin Castro worthy of serious consideration. At 2b, Brandon Phillips is the most reliable, with Rickie Weeks possessing the best upside. Omar Infante made the all-star team as a utility man, offers good numbers across the board and multi position eligibility. If you are in a keeper league, you might want to save some cash for the injured Chase Utley. Pittsburgh's Neil Walker is finally delivering on his promise, while a pair in new places, Jose Lopez in Colorado and Dan Uggla in Atlanta could deliver in a big way.
Matt Holliday, Carlos Gonzalez and Ryan Braun are the outfield elite. You know what you are going to get, and you will pay for that right. Almost certain to be overpriced, Atlanta's Jason Heyward and Washington's Jayson Werth. Those with upside, Pittsburgh's Andrew McCutcheon, Cincinnati's Jay Bruce, Florida's Mike Stanton and Arizona's Justin Upton. If you can be patient through the first five, you may be able to land two on the rise.  Colby Rasmus from St.Louis and Cincinnati's Drew Stubbs continue to climb. Lastly, there are the vets you can look at for one last run. Chicago's Alfonso Soriano, New York's Carlos Beltran and Philadelphia's Raul Ibanez appear to be approaching the end.
Taking a peek at the minors for those that have this phase of their draft or auction. Many of the elite major league ready prospects appear to be "up" on 25 man rosters. Of those that are sent down, the top overall pick is certainly Washington's Bryce Harper. Harper may turn out to be the Strasburg of the Nationals offense. Another top NL prospect is outfielder Dominic Brown. Brown is injured, his availability in your minor league draft will be subject to league rules.  Atlanta pitcher Julio Teheran is another must have. Due to depth in the Braves rotation, he may be a year away. Cincinnati's Yonder Alonso is road blocked by Votto, but is learning the outfield. Pitchers make up most of the remaining elite prospects. Pittsburgh's Jameson Taillon, St.Louis' Shelby Miller, Atlanta's Mike Minor and Arizona's Jarrod Parker are all worthy of top picks.
Tomorrow, we take a look at National League pitching.