Evaluating players is a tough thing to do, just ask the scouts.  Here at FantasySP we evaluate thousands of players algorithmically based on a variety of factors.  Our process is not perfect and has continued to evolve over these past 5 years.  As of yesterday a major update went live to baseball player ratings.  You may have noticed that Rankings/Ratings inside the Fantasy Assistant have changed as a result.  I wanted to take a moment to talk about player ratings and give you inside insight on my thought process and what our latest update means.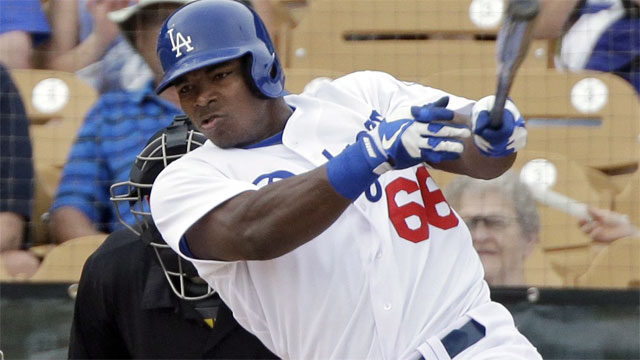 FantasySP has a wide variety of tools and all of them rely on accurate Player Ratings, often referred to as FSP.  Needless to say, it is important that our ratings are as accurate as possible.  Over the years player ratings have gone through countless updates to further improve accuracy.  Yet I still felt that they were still missing something.  Then, a conversation over at the /r/fantasybaseball subreddit with Capper22 finally made things click.
He said that the trade analyzer and player ratings were lacking.  In some cases, it was pretty egregious.  He was right.  In some instances players were rated better than they should have been and vice-versa.  One part in particular that caught my attention is when Capper22 wrote:
"I'm just trying to think about how I go about evaluating trade involving those who you singled out."
So well said!  Let's do just that.   Before we get to improving player ratings, let's take a step back and go through a list of questions you might ask as yourself when evaluating a player.  Then, I can compare this to what I have already implemented and see where the problem might be.
Here is a list of possible questions you might ask yourself when evaluating a player:
Historical stats.  How has this player performed over the past two or three years?
Current Season. How has this player performed this year so far?
Comparisons.  How does this player compare to other players at the same position?
Injury Situation. Is this player healthy?
Trending Stats. How has this player performed in the past 30 days?
Upside.  How much upside or downside does this player have?
Expert Opinions.  What do the experts across blogs, newspapers, and fantasy sites say?
If you noticed, all of the questions that go into evaluating a player have almost nothing to do with fantasy scoring or fantasy leagues.  Kind of odd for a site called FantasySP, right?  Well, fantasy scoring is essentially another way of repackaging what the raw statistical data already says.  Since leagues could have different scoring, it makes more sense to look at the raw data rather than customized scoring systems.  So that is where I look first.
After taking these questions into account I felt that my core player rating logic was still sound.  Part of the problem is that I was over emphasising Trending Stats.  This was one of the factors that lead to guys like Jarrod Parker being rated better than Yu Darvish.  Without getting too technical and give away too many secrets… I rewrote some of the logic that looks at trending stats.  I also took a closer look at how I factor in historical stats as well.
What we are left with are more accurate player ratings. Another evolutionary step forward.  Many of the updates I made to baseball will also be applied to football, basketball, and hockey over the coming weeks.
Is it perfect now?  Well, no.  Which brings me to the Dodgers picture that is included with this post.  As you might of guessed, that's Yasiel Puig who is off to a hot start to his career.  He is also a reminder that evaluating rookies is hard and that player ratings will never be completed.