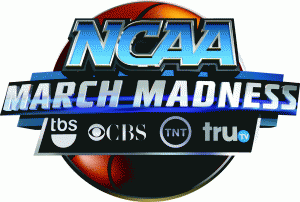 No, don't worry your brackets probably aren't due yet.
Tonight's action is more than your usual Play-In variety. While we do have the usual suspects, this time around the "First Four" includes some big boy programs too. In addition to the four lowest rated teams (UTSA, UALR, Alabama St and UNC Asheville) the "First Four" includes the last four At-Large teams as well.
Alabama Birmingham and Clemson play tonight at 9pm EST with the winner advancing to play West Virginia on Thursday. The selection of UAB has been under fire with teams like Virginia Tech and Colorado getting left out. The Blazers boast only one win vs RPI top 50 and lost to lowly East Carolina in their conference tournament. Clemson is led by the veteran backcourt of Andre Young and Demontez Stitt and should advance to play West Virginia. Tomorrow, Southern California takes on Virginia Commonwealth with the winner advancing to meet Georgetown.
Here are some interesting tidbits from the last 15 March Madness tournaments. (since 1996)
-1 Fewest #1 seeds in the Final Four (twice)
-1 Number of Final Fours without a top seed
-2 Most Championships. (UNC, Duke, Kentucky, Connecticut and Florida)
-3 Number of Final Four appearances by Kansas
-3 Number of #5 seeds, or lower, making it to Final Four
-5 Number of Final Fours with only one #1 seed participating.
-6 Most Final Four appearances: Michigan State and UNC
-33 Number of different schools appearing in Sweet 16
-35 Number of #9 seeds, or lower, advancing to Sweet 16
The 8 vs 9 game truly is a toss up, split 30-30
Most Sweet 16 apperances?
9 Kentucky and Kansas
8 Arizona
7 UNC and Syracuse
6  Texas
Finally, 10 different schools have been crowned champion.
If you need a handy TV guide, here you go! http://www.collegehoopsnet.com/ncaatournament/2011/tvguide.htm